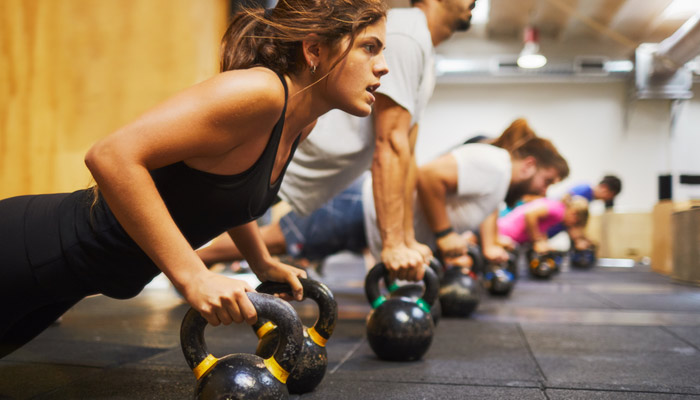 Practicing physical activity alone can be a huge challenge for ordinary mortals. Leaving the couch and going to a training space can cause fears and often disrupt the intentions of the more sedentary. However, not only the less active I refer to in this article, but also to those who think of trying Cross Training for the first time .
Many practitioners of other physical activities surely have already gone through the day to go try out a new fitness modality. There are always some questions, for example: what should I wear? Do I bring water? What can I eat? Will I feel the part?
Cheer up if you are considering going for the first time Cross Training. As a rule, the community revealed soon in this first training . The people who are training at your side seem to know how to do everything and are very coordinated. They went through the same thing as you and, maybe for that reason, they will help you even more in this first class.
As for feeding and supplementation for those who practice Cross Training, you can see in this article what is ideal for your next workouts.
Important Tips for the First Training of Cross Training
I leave now a check list that you must take into account for your first training.
Confirm the class time, 

do not confuse schedules

 . If class is 6:45 p.m., you arrive 10 minutes late, you will throw a good class experience on the ground;

It transmits to the Coach / Coach some injury or health problem that you think relevant he knows;

Try to eat every 4 hours, 

the last meal being done 60 to 90 minutes before

 class;

Drink water during that day and take it to the training. Hydration should be done 

before / during / after training

 ;

Wear sporty and comfortable shoes in your first workout. You will not need the most expensive tennis shoes on the market, save this for the list of Christmas gifts;

He wears sportswear, there are those who prefer shorts and t-shirts, there are those who like pants and there are even those who walk on naked trunks;

Do not be afraid to ask

 your training colleagues or coach something you are not aware of. You'll see acronyms like EMOM, S2OH and HSPU. Do not be frightened, in time they will begin to be familiar terms;

Respect your learning pace. If someone is doing faster, in less time and with more weight, surely he has been training longer than you and he has also had the patience to get where he is;

The muscle aches will appear 24 / 48h later. 

You should drink plenty of water and feed your body as healthy as possible

 , and go back to training. Only then will the pains be overcome.
As you can see, your first Cross Training workout is not going to be a seven-headed creature. Find a place that suits you, with professionals in the area, and you'll love it.